Success Stories
MI-LAB is an open testbed for in-Phone mobile network experimentation and analytics for the community and by the community. MI-LAB allows and faciliates researchers to run a large-scale (say, global-scale) measurement developed out of their needs and interests, and share data collected, analytics codes and insight gained.
---
MMMap is an online service to visualize mobility management data collected from global carrier networks, led by Prof. Peng (Purdue University).

Their dataset includes but not limited to handoff configuration per cell, handoff instances in the wild, as well as data performance (delay) on the go. The dataset is still growing and has already covered covered 123,339 cells from 32 carriers over 15 countries and regions (USA, Canada, Mexico, China, Taiwan (ROC), Hong Kong (PRC), India, South Korea, Singapore, France, Spain, Germany, Norway, Hungary, Egypt) as of June 24, 2019.

More information can be found at here .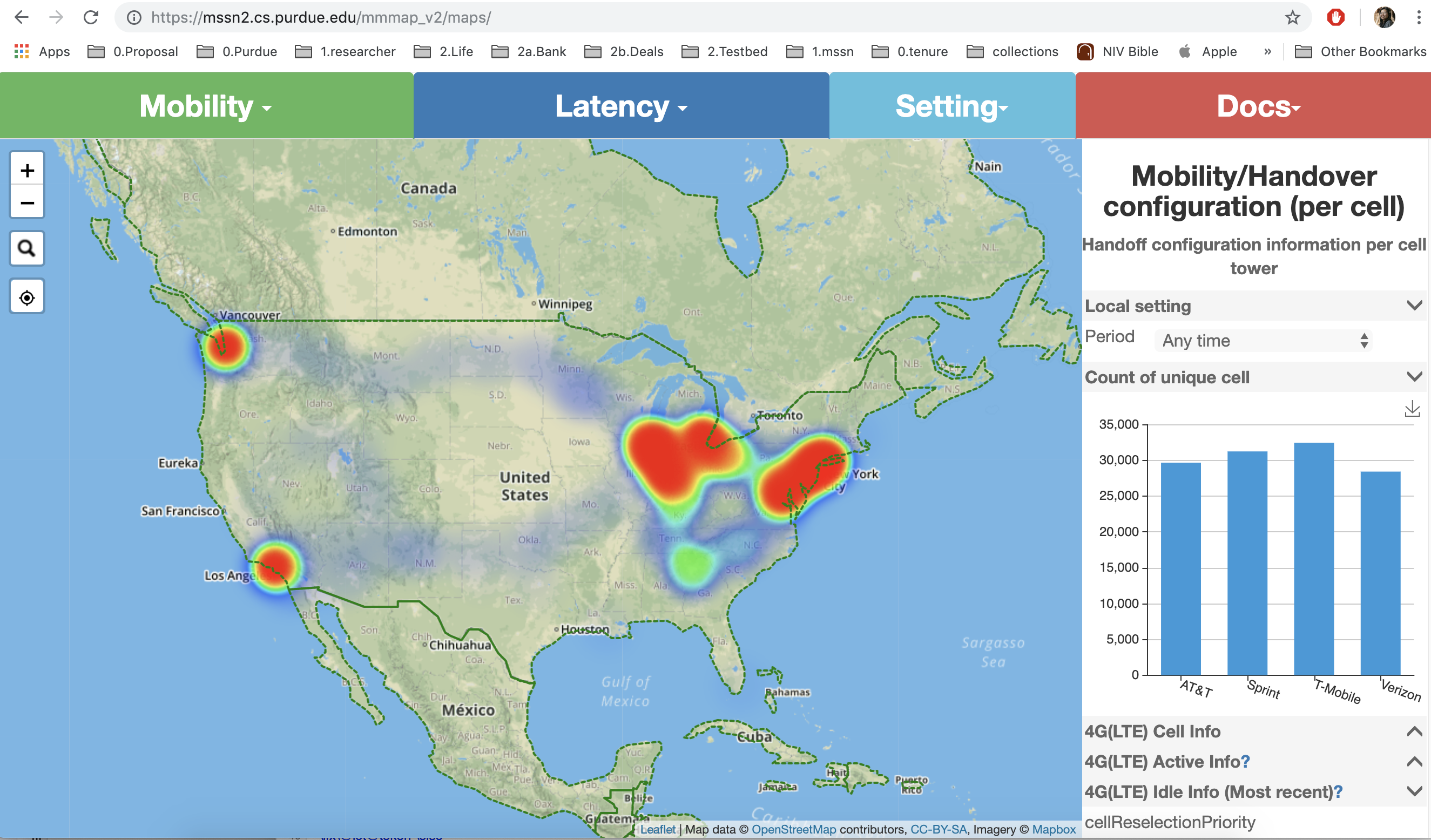 Number of cells in the USA (as of July 30, 2019)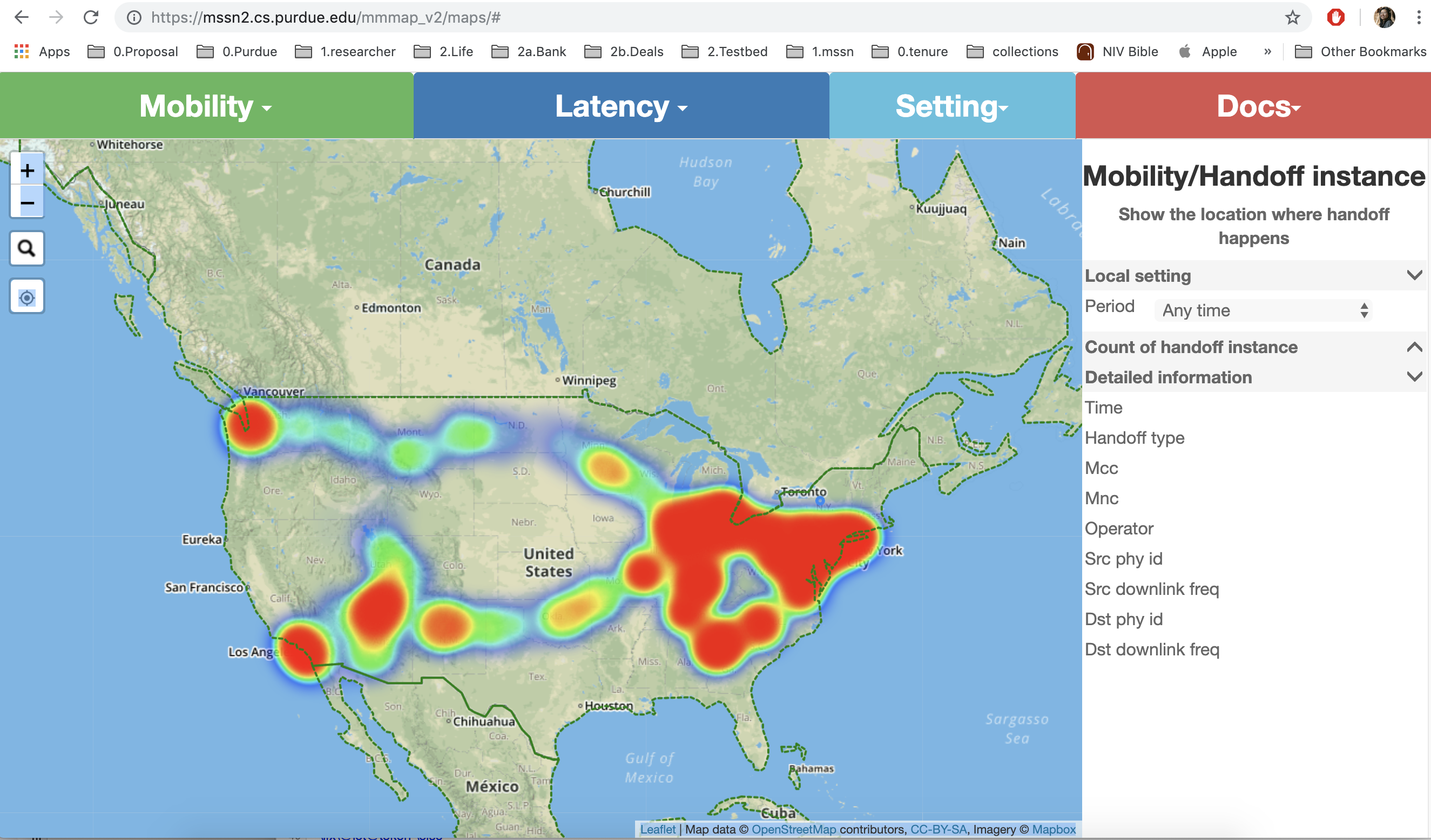 Number of handoff instances in the USA (as of July 30, 2019)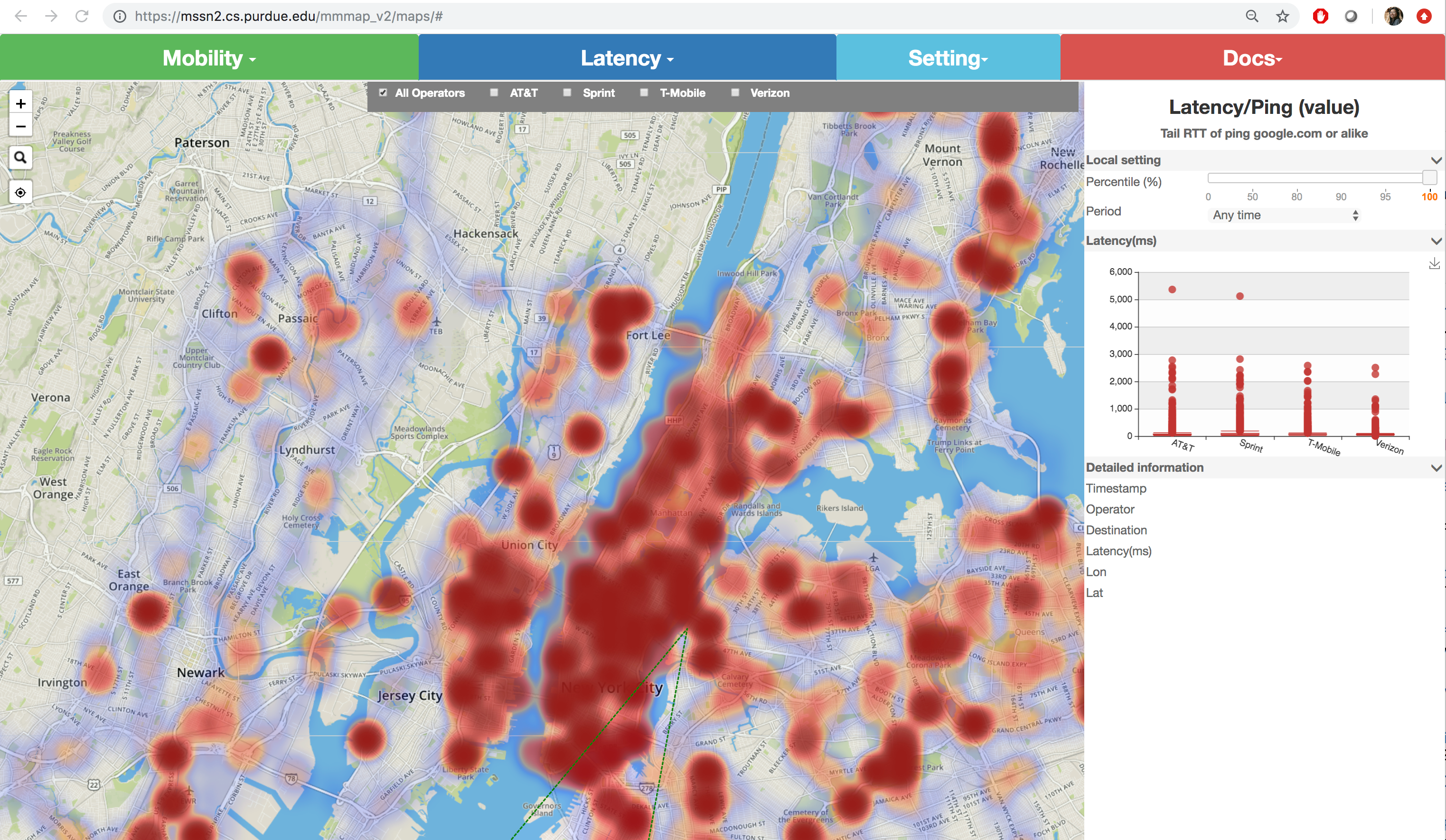 Latency (maximum rtt of ping Google) in New York, NY (as of July 30, 2019)
Go Top