MI-LAB helps researchers share data collected, analytics codes and insight gained.
---
One More Success Story Over MI-LAB
March 3, 2020
MSSN group led by Prof Peng have conducted one more study over MI-LAB. This study has unveiled the problem of missed performance potentials and preliminary results have appeared at ACM Hotmobile'20, Unveiling the Missed 4.5G Performance in the Wild.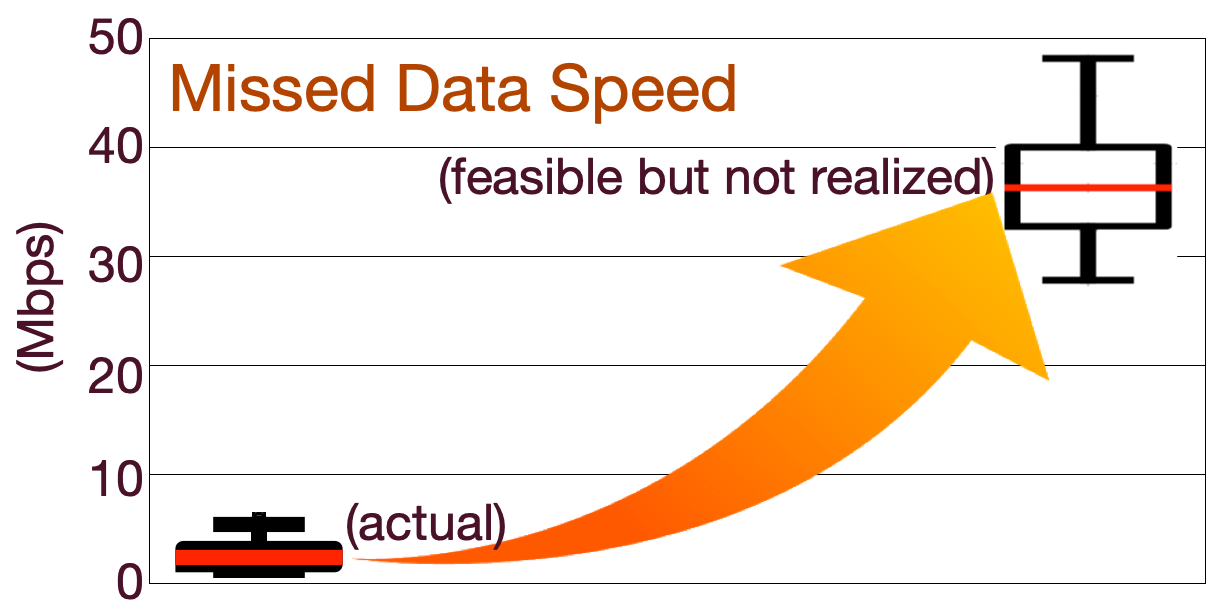 MI-LAB Testbed Management is available
August 26, 2019
Admins can control users' mobile phones, manage the tasks remotely through the MI-LAB website. They can observe the location, the current status, the latest updates of users' phone, all the data uploaded from users' phone and more updated features which makes MI-LAB admins easier and faster to manage.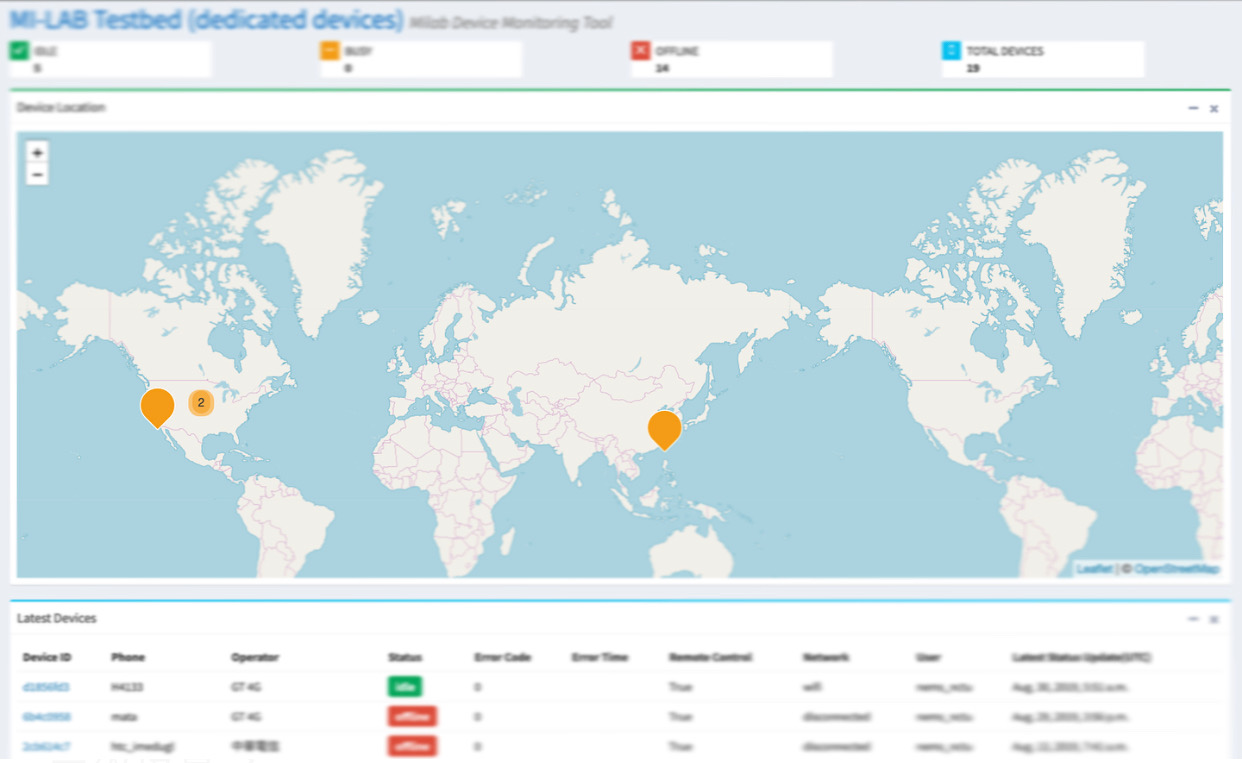 MI-LAB has a NEW Look!
June 6, 2019
MI-LAB gets a fresh view, along with new upgrades on experimentation support, statistics, visualization.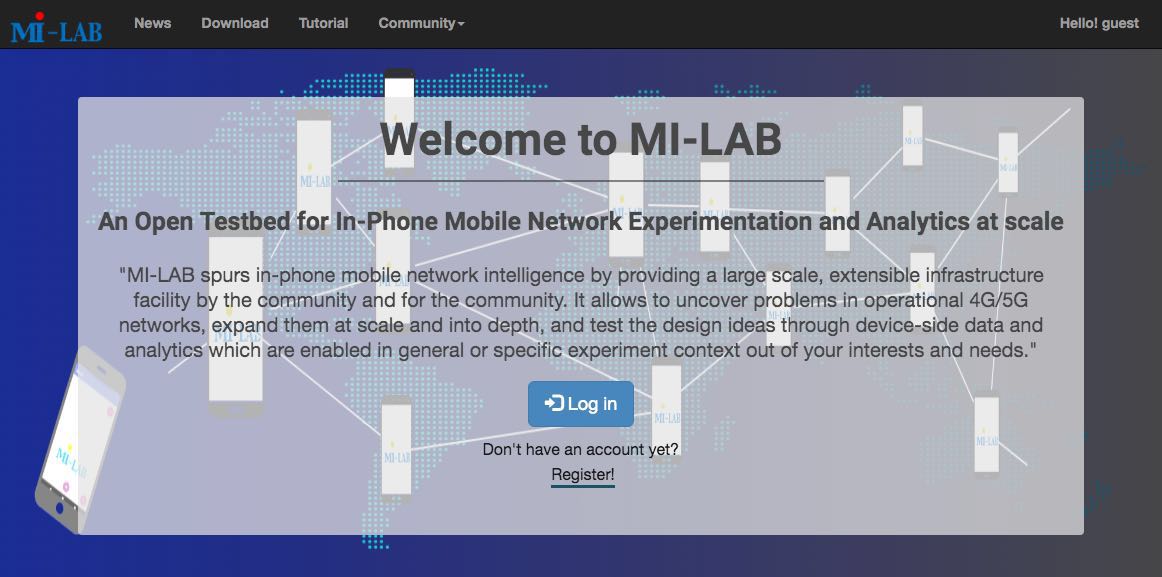 Go Top